ProdEq Trading GmbH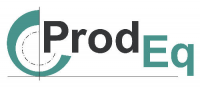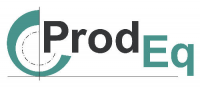 ProdEq Trading GmbH from Niederhelfenschwil:
ProdEq - directing production equipment back into work and profit!

Kunden aus allen Kontinenten vertrauen auf das Know-How von ProdEq wenn es um
Gebrauchtmaschinen in der Umformtechnik, Zerspanung oder Blechbearbeitung geht.

Im Marktsegment der Feinschneidtechnik ist ProdEq der führende Anbieter von gebrauchten und überholten Anlagen. Über 150 gelieferte Feinschneidpressen sind ein deutlicher Beweis.

Dienstleistungen:
- An-und Verkauf sowie Vermittlung von Gebrauchtmaschinen der Metallbearbeitung
- Abwicklung von kapitalintensiver Projekte wie z.B. Betriebsauflösungen, Umstrukturierungen, Konkursen
- Mehrere Verkaufsbüros und Lagerstandorte auf der ganzen Welt
- Überholungen und Modernisierungen
Mr Frank Goedicke
Reckholder 1
9527 Niederhelfenschwil
Switzerland
St. Gallen
---
Discover more used machines
This dealer has been successfully verified and was awarded the Machineseeker Trust Seal.
Current classifieds & top offers:
Send inquiry to ProdEq Trading GmbH:
More classifieds & machinery offers: