Lueders & Partner GmbH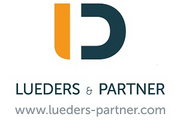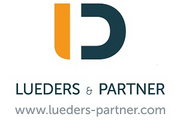 Lueders & Partner GmbH from Hamburg:
Die Lueders & Partner GmbH ist ein Beratungsunternehmen mit Hauptsitz in Hamburg. Seit über 60 Jahren sind wir öffentlich bestellte und vereidigte Auktionatoren und Schätzer von Maschinen und Industrieanlagen.
Wir führen europaweit die Erstellung von Industriegutachten zur Bewertung von mobilem Anlagevermögen durch. Darüber hinaus vermarkten wir Maschinen und Anlagen in Form von Online- und Live-Auktionen für unsere Auftraggeber wie z.B. Insolvenzverwalter, Banken/Finanzinstitute und Leasing-Gesellschaften, Beteiligungsgesellschaften und Unternehmer.
Ms Melanie Derks
Magdalenenstrasse 11
20148 Hamburg
Germany
---
further legal information
Lueders & Partner GmbH
Register: Amtsgericht Hamburg
Registernummer: HRB 124 093
Steuernummer: 42/740/00282
USt-Id Nr.: DE222431455
Discover more used machines
This dealer has been successfully verified and was awarded the Machineseeker Trust Seal.
Current classifieds & top offers:
Send inquiry to Lueders & Partner GmbH:
More classifieds & machinery offers: