LüneHanse Vertriebs GmbH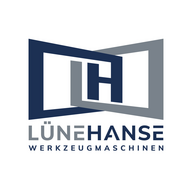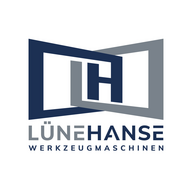 LüneHanse Vertriebs GmbH from Lüneburg:
Die LüneHanse Vertrieb hat sich auf den nationalen und internationalen Handel von Gebraucht- und Neumaschinen spezialisiert. Durch Erfahrung, Flexibilität sowie Zuverlässigkeit haben wir im Laufe der Jahre gute Lieferanten- und Geschäftsbeziehungen und somit ein beständiges weltweites Netzwerk aufbauen können. 

Aus diesem Grund haben wir nicht nur einen großen Zugriff auf ein vielfältiges Angebot zu einem attraktiven Preis- Leistungsverhältnis, sondern können darüber hinaus auch folgende Tätigkeitsfelder mit in unser Serviceangebot aufnehmen:

• Umzüge und Transporte von Maschinen
• Montagen und Demontagen
• Reparatur, Wartung und Service
• Aufstellen, Ausrichten und Inbetriebnahmen von Maschinen und Anlagen
• Verwertung und Ankauf von Werkzeugmaschinen

Überzeugen Sie sich selbst Sie von unser zuverlässigen und transparenten Arbeitsweise und senden Sie uns Ihre Anfrage oder Angebot.

Viele Grüße

Ihr LüneHanse Team
Mr Jürgen Nique Romero
Munstermannskamp 1
21335 Lüneburg
Germany
Niedersachsen
---
further legal information
Weitere Informationen zu unserer Datenschutz Erklärung finden Sie auf unserer Website.
Discover more used machines
This dealer has been successfully verified and was awarded the Machineseeker Trust Seal.
Current classifieds & top offers:
Send inquiry to LüneHanse Vertriebs GmbH:
More classifieds & machinery offers:
---
---
---
---
---
---
---
---
---
---
---
---
---
---