Glogar Umwelttechnik GmbH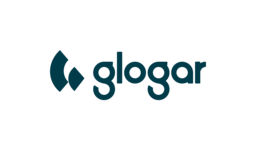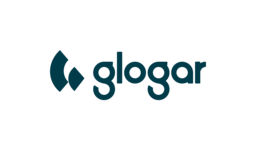 Glogar Umwelttechnik GmbH from St. Florian b. Linz:
Glogar Umwelttechnik GmbH gehört zu den führenden Unternehmen in der Entwicklung von Reinigungssystemen zur Bauteilreinigung im Bereich der industriellen Teilereinigung. Teilereinigungsanlagen bzw. Teilereinigungsmaschinen zur Metallreinigung und Entfettung von Oberflächen, sowie zur Werkstückreinigung und Gebindereinigung.

Neben der klassischen Teilereinigung von Werkstücken und Werkzeugen aus der Metall- und Kunststoffverarbeitung bieten wir auch maßgeschneiderte Reinigungskonzepte zur Vorbehandlung vor dem Lackieren und hochwertigen Beschichtungsprozessen wie PVD/PACVD und DLC, sowie der Wärmebehandlung.

Vom manuellen Waschtisch für den Instandhaltungsbereich, über klassische Teilewaschanlagen - für Bauteile bis zu einer Größe von 2x2 Meter - bis zu großvolumigen zu reinigenden Bauteilen, Reinigungsanlagen für Reparaturbetriebe bis hin zur Mehrkammer Ultraschallreinigungsmaschine finden Sie alle Typen von Reinigungsanlagen in unserem Portfolio. In unserem Technikum führen wir für Sie bzw. gerne auch mit Ihnen gemeinsam Probewaschungen in Teilewaschmaschinen, Spritzreinigungsanlagen, Tauchreinigungsanlagen, Ultraschallreinigungsanlagen durch.

Teilereinigungsanlagen für wasserbasierende Reiniger als auch mit modifiziertem Alkohol stehen für Versuchswäschen zur Verfügung. Um den immer höheren Anforderungen an die Bauteilsauberkeit (nach VDA 19) im Bereich Restschmutz und Oberflächenspannung gerecht zu werden, wurden in den letzten Jahren viele innovative Lösungen im Bereich Feinstreinigungsanlagen und Präzisionsreinigungsanlagen umgesetzt.

Wir konzipieren wirtschaftliche, hochwertige und umweltfreundliche Reinigungschemie auf wässriger Basis und auf Basis von Lösemittel (modifizierter Alkohol, Dowclene 1601). VOC-freie Reiniger, Teilereinigungsprodukte zum Reinigen, Entfetten und Entrosten, sowie Korrosionsschutzprodukte und Schweißtrennmittel runden unser Reiniger Sortiment ab. Da wir uns als Systemlieferant für die Industrie sehen, finden Sie auch Reinigungspapier, Reinigungstücher, Ölbindemittel, Sprühgeräte und Dosiersysteme in unserem Lieferprogramm.
Mr Peter Zeinhofer
Tagerbachstraße 10
4490 St. Florian b. Linz
Austria
Oberösterreich
---
further legal information
GLOGAR UMWELTTECHNIK GMBH
Tagerbachstraße 10
AT-4490 St. Florian
Geschäftsführung: Herr Peter Zeinhofer / Frau Elisabeth Vatier
Firmengericht: Landesgericht Steyr
Firmenbuch-Nr.: FN 182072d
Behörde gem. ECG: BH Linz-Land
UID Nummer: ATU46863103
Discover more used machines
This dealer has been successfully verified and was awarded the Machineseeker Trust Seal.
Current classifieds & top offers:
Send inquiry to Glogar Umwelttechnik GmbH:
Used machines in the categories of:
More classifieds & machinery offers: