Styrotec GmbH + Co KG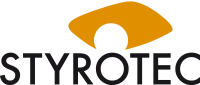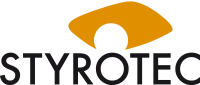 Styrotec GmbH + Co KG from Baienfurt:
Wir sind ein Unternehmen das unter anderem mit gebrauchten Modellbau- / Holzbearbeitungsmaschinen handelt und sich hierbei auf Maschinen des Herstellers Zimmermann und HEMA spezialisiert hat. Wir bieten aber auch Maschinen anderer Hersteller an. Darüber hinaus bekommen Sie bei uns vor allem aber auch Equipment für die Bearbeitung von Styropor insbesondere die speziellen Fräswerkzeuge und Bearbeitungsmaschinen. Das Produktprogramm wird abgerundet durch den 3. Bereich, CNC-Portalfräsmaschinen in 3- und 5-Achs Bauweise ab Verfahrwegen von 3000 x 1500mm. Weitere Infos zu Gebrauchtmaschinen auch auf unserer Homepage.
Mr Martin Schütze
Kartonstr. 2
88255 Baienfurt
Germany
Baden-Württemberg
---
Discover more used machines
This dealer has been successfully verified and was awarded the Machineseeker Trust Seal.
Current classifieds & top offers:
Send inquiry to Styrotec GmbH + Co KG:
Used machines in the categories of:
More classifieds & machinery offers: