KGT Kool Graphic Trade BV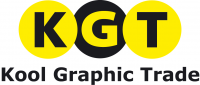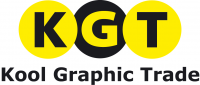 KGT Kool Graphic Trade BV from Schijndel:
Our reputation has been built on reliability

KGT Kool Graphic Trade is a recognized specialist in the purchase and sale of used sheet fed offset presses and bookbinding machines. Because we concentrate on reputable brands and always communicate openly, for years we have had a reputation as one of the most reliable parties in the market. You are always welcome to visit our factory in Schijndel (the Netherlands) or on site to inspect the machine(s) that you have in mind.

We sell competitive power

The graphic world revolves around quick responses and being competitive, which is why KGT closely monitors the price/quality ratio. After a thorough inspection, you can have our experts disassemble, clean, refurbish and install the machine, or you can choose a different solution. The most important feature of every transaction is that you know exactly what you are getting for your money. And we expect you to hold us accountable for this.

The ability to keep our word

Over the years KGT has built up a solid position in the market. We are one of the few operators in this market who has complete control of its machine flow and can purchase and sell complete inventories. And if something goes wrong, we have the capacity to resolve it. So we can always look you straight in the eye.
Mr Frank Kool
Galvaniweg 35
5482 TN Schijndel
Netherlands
Noord-Brabant
---
further legal information
KGT Kool Graphic Trade B.V.
Galvaniweg 35 - 5482 TN Schijndel | PO Box 123 - 5480 AC Schijndel The Netherlands
Registered at the Chamber of Commerce 's-Hertogenbosch no. 17166197
VAT number : NL813488205B01
Discover more used machines
This dealer has been successfully verified and was awarded the Machineseeker Trust Seal.
Current classifieds & top offers:
Send inquiry to KGT Kool Graphic Trade BV:
More classifieds & machinery offers: