müga Werkzeugmaschinen GmbH & Co. KG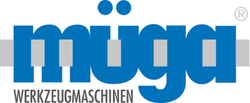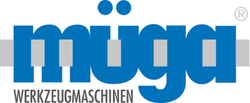 müga Werkzeugmaschinen GmbH & Co. KG from Villingen-Schwenningen:
Die müga Werkzeugmaschinen GmbH & Co. KG ist 1999 aus der STEINEL Werkzeugmaschinen GmbH hervorgegangen. Wir sind ein Team erfahrener CNC-Spezialisten in den Bereichen Maschinen-Vertrieb, Werkstück-Applikation sowie STEINEL-Maschinenservice.

Unter der Marke müga liefern wir ein komplettes Programm Vertikaler und Horizontaler Bearbeitungszentren (müga-center) sowie CNC-Drehmaschinen (müga-turn). Die kompakt gebauten Maschinen zeichnen sich durch ein besonders günstiges Preis-Leistungsverhältnis aus.

Unseren Kunden bieten wir den kompletten Service rund um die CNC-Maschine und eine kompetente Beratung in Fragen zu Werkstück-Applikation und Automatisierungstechnik. Besonderen Wert legen wir auf Fachkompetenz im Maschinenservice einschließlich Maschinenwartung und Schulung. Durch unsere langjährige Erfahrung bieten wir umfangreichen Herstellerservice zu geringen Kosten.

Unser Werk liegt verkehrsgünstig direkt an der A81, Ausfahrt 35 Villingen-Schwenningen, Industriegebiet Schwenningen Ost. Wir freuen uns auf Ihren Besuch!
Mr Wolfgang Kirner
Albertistraße 16
78056 Villingen-Schwenningen
Germany
Baden-Württemberg
---
further legal information
müga Werkzeugmaschinen GmbH & Co. KG
Albertistraße 16
78056 Villingen-Schwenningen

Handelsregister: HRA 707290
Registergericht: Amtsgericht Freiburg

Vertreten durch:
Herr Andreas Blank


Umsatzsteuer-Identifikationsnummer gemäß §27 a Umsatzsteuergesetz:
DE 350385464
Discover more used machines
This dealer has been successfully verified and was awarded the Machineseeker Trust Seal.
Current classifieds & top offers:
Send inquiry to müga Werkzeugmaschinen GmbH & Co. KG:
Used machines in the categories of:
More classifieds & machinery offers:
---
---
---
---
---
---
---
---
---
---