sgr-products e.K.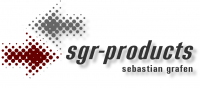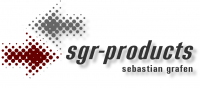 sgr-products e.K. from Rehweiler:
Seit der ursprünglichen Geschäftsidee im Jahr 2003 befassen wir uns intensiv mit der Thematik "Verkauf von Gebrauchtem". Das anfängliche Ausprobieren verschiedener Vermarktungsmodelle – hauptsächlich im E-Commerce – führte relativ schnell zum heutigen Hauptgeschäftsfeld: Der Vermittlung von nicht mehr benötigten Betriebsmitteln (Anlagen, Maschinen, Zubehör uvm.).

Nach einigen Jahren des studienbegleitenden "Experimentierens" wurde das Unternehmen 2008 als "sgr-products e.K." im Handelsregister eingetragen. Im selben Jahr schloss Inhaber Dipl.-Kfm. Sebastian Grafen sein BWL-Studium an der Universität des Saarlandes ab. Seine Diplomarbeit verfasste er im Fach Medien-und Kommunikationsmanagement mit dem zur damaligen Zeit passenden Thema: "Einsatzszenarien für Web 2.0-Technologien im Onlinehandel."

Somit verfügen wir als inhabergeführtes Unternehmen – mit Unterstützung externer Dienstleister – über umfangreiche theoretische wie auch praktische Erfahrung bei der Vermarktung verschiedenster Betriebsmittel.

Neben dem Prinzip der Nachhaltigkeit motiviert uns der intensive und persönliche Draht zu unseren Klienten sowie eine vertrauensvolle, wachsende Zusammenarbeit!



Meilensteine:

2003 – Gründung (Draudt & Grafen GdbR), ursprüngliche Idee: Onlineverkauf für Privatleute
2004 – Teilnahme am ebay-Verkaufsagenten-Programm
2008 – Eintragung "sgr-products e.K." in das Handelsregister
2009 – Vermarktungen für Firmenkunden, Onlineshop-Betreuung für Einzelhändler
2011 – Neuausrichtung auf heutiges Kerngeschäftsfeld "Industrie, Banken und Dienstleister"
2012 – Erste Vermarktungen für Mittelstands-und Großunternehmen
2015 – Langfristiger Rahmenvertrag mit Produktionsdienstleister
2019 – Erweiterung des Portfolios um den Baustein "Organisation von Demontage und Transport"
Mr Sebastian Grafen
Am Steinwald 10
66907 Rehweiler
Germany
Rheinland-Pfalz
---
further legal information
sgr-products e.K.
Inhaber: Sebastian Grafen
Am Steinwald 10
66907 Rehweiler
Deutschland

Registergericht: Amtsgericht Kaiserslautern
Registernummer: HRA 30138

Umsatzsteuer-Identifikationsnummer gemäß § 27 a Umsatzsteuergesetz: DE236022098
Discover more used machines
This dealer has been successfully verified and was awarded the Machineseeker Trust Seal.
Current classifieds & top offers:
Send inquiry to sgr-products e.K.:
Used machines in the categories of:
More classifieds & machinery offers:
---
---
---
---
---
---
---
---
---
---
---
---
---
---
---
---
---
---
---
---
---
---
---