Albari Power Systems e. K.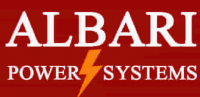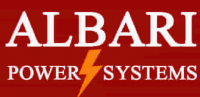 Albari Power Systems e. K. from Salzhausen:
Bau und Vertrieb stationärer und mobiler Diesel-Stromaggregate, BHKW, Netzersatzanlagen, Notstromsysteme bis zu 2000 KW
Mr Ziad Albari
Huskoppel 10
21376 Salzhausen
Germany
---
further legal information
Albari Power Systems e. K.
Huskoppel 10
21376 Salzhausen
Ust.IdNr. DE298523779
HR: HRA 203237

Öffnungszeiten:
Mo. - Fr. 09:00 bis 17:00
Sonstige Öffnungszeiten nach telefonischer Absprache.
Discover more used machines
This dealer has been successfully verified and was awarded the Machineseeker Trust Seal.
Current classifieds & top offers:
Send inquiry to Albari Power Systems e. K.:
More classifieds & machinery offers: