EDMswiss sàrl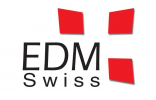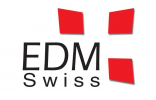 EDMswiss sàrl from Geneva:
EDMswiss is specialized in the repair and maintenance on your +GF AgieCharmilles machines in Switzerland and all around Europe.


Diagnostic / Repair / Maintenance
Benefit from the knowledge of qualified technicians to diagnose your machines.
From emergency repair to strategic maintenance, EDMswiss answers your need with flexibility.

Set-up and training
Depending on the machines installed at the customer's, we propose a whole pallet of training.
Note that our training are paid off by french training institutions.
- Machine utilisation
- Basic application course
- Expert application course
- Maintenance course

Spare parts
Take advantage of the considerable spare parts stock, also for machines that are not in the AgieCharmilles catalog anymore.

Workshop and refurbishment
The refurbishment of our machines scrupulously follows a quality protocol according to the following stages :
- A thorough and effective clean-up of the machine
- A substitution of all damaged and out-of-service elements
- A scrupulous maintenance as well as the replacement of consumables by original AgieCharmilles ones.
- Corrections, updates and adjustments of 5 points :
ERODE, POSITION, DIELECTRIC, CONTROL, CHANGER, WIRE
- The substitution of the diskette reader by an USB one
- Manufacturing (speed, pressures, injections, rethreading,…), geometry and positioning tests
- A final control

Transport and customs
Machines are prepared for the transportation and we have partners specialized in conditioning to complete our range of services.
We shall be there to assist the load and binding on your truck.
We are working with well known transport groups and our forwarder is at your disposal to facilitate the customs procedures. Machines are sold to the export without VAT.

Options
EDMswiss also develops by constantly proposing new erosion machines applications.
USB readers (installed on our machines), magnetic filters, GSM alarms, light towers, big reels kits, etc…

Ask for offer !!!
Mr Yannick Goering
Balexert Tower 5th &, Av. Louis-Casaï 18/6th floor
1209 Geneva
Switzerland
Genf
---
further legal information
Discover more used machines
Current classifieds & top offers:
Send inquiry to EDMswiss sàrl:
More classifieds & machinery offers:
---
---
---
---
---
---
---
---
---
---