POS Rolf Helle GmbH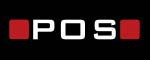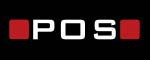 POS Rolf Helle GmbH from Rechberghausen:
Sie suchen ein gebrauchtes Bearbeitungszentrum? Schauen Sie sich um: Gebrauchte Fräsmaschinen und Drehmaschinen erhalten Sie bei uns natürlich mit der bewährten POS-Treue-Gewährleistung und sind so auf der sicheren Seite.

Mit fast 50 Jahren Erfahrung bieten wir bei POS neben Gebrauchtmaschinen kompakte Maschinenprogramme, patentierte Automationslösungen & hauseigene Finanzierung:

Vertikale 3-Achs-Bearbeitungszentren
5-Achs-Universalbearbeitungszentren
Dreh-Fräszentren
bezahlbare Automation
Ihre Vorteile:

High-End-Steuerung (Siemens One | Heidenhain TNC)
90% deutsche Qualitätskomponenten
35% stabiler, 4x präziser
Exzellenter, fairer Service
Sichern Sie nachhaltigen Erfolg mit einem POS-Bearbeitungszentrum!
Mr Michael Helle
Lindachstraße 5
73098 Rechberghausen
Germany
Baden-Württemberg
---
Discover more used machines
This dealer has been successfully verified and was awarded the Machineseeker Trust Seal.
Current classifieds & top offers:
Send inquiry to POS Rolf Helle GmbH:
More classifieds & machinery offers:
---
---
---
---
---
---
---
---
---