Hezinger Maschinen GmbH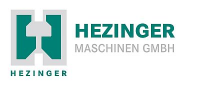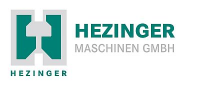 Hezinger Maschinen GmbH from Kornwestheim:
Erfahrung und Vertrauen bilden eine solide Grundlage für den Erfolg. Seit der Gründung im Jahr 1980 hat sich die Hezinger Maschinen GmbH als kompetenter Partner für umfassende Lösungen in der Blechbearbeitung etabliert. Wir bieten unseren Kunden eine breitgefächerte Lieferpalette hochwertiger Maschinen für anspruchsvolle Aufgaben in vielen Branchen und Bereichen. Von der Beratung über Finanzierungsfragen bis zur individuellen Fertigung nach Ihren Spezifikationen erhalten Sie von uns alle Leistungen aus einer Hand.

Neben der Lieferung von Produkten marktführender Lieferpartner gehören heute auch die Entwicklung und Herstellung von Eigenprodukten zu unserem Leistungsportfolio. Als erfahrener und kompetenter Branchenpartner sind wir nach den Normen von DIN EN ISO 9001 zertifiziert und erfüllen höchste Qualitäts- und Sicherheitsansprüche. Darauf ist Verlass - seit über 40 Jahren!

Ihr Thomas-Alexander Weber
Geschäftsführer der Hezinger Maschinen GmbH
Mr Thomas-Alexander Weber
Max-Planck-Strasse 1
70806 Kornwestheim
Germany
Baden-Württemberg
---
further legal information
Impressum der Hezinger Maschinen GmbH

Max-Planck-Strasse 1
D-70806 Kornwestheim


Webmaster Thomas-Alexander Weber
E-Mail info(at)hezinger.de

Rechtsform
Gesellschaft mit beschränkter Haftung
Gerichtsstand
Standort von Hezinger, Stuttgart

Handelsregister Stuttgart HRB 201916
Ust.-ID DE146023205

Geschäftsführer Thomas-Alexander Weber
Bankverbindung
Deutsche Bank AG Ludwigsburg
IBAN DE 58 6047 0082 0034 0000 00
BIC DEUTDESS604

Haftungsausschluss

1. Inhalt des Onlineangebotes :
Die Hezinger Maschinen GmbH - im nachfolgenden als "Hezinger" benannt, übernimmt keinerlei Gewähr für die Aktualität, Korrektheit, Vollständigkeit oder Qualität der bereitgestellten Informationen. Haftungsansprüche gegen Hezinger, die sich auf Schäden materieller oder ideeller Art beziehen, welche durch die Nutzung oder Nichtnutzung der dargebotenen Informationen bzw. durch die Nutzung fehlerhafter und unvollständiger Informationen verursacht wurden sind grundsätzlich ausgeschlossen, sofern seitens von Hezinger kein nachweislich vorsätzliches oder grob fahrlässiges Verschulden vorliegt. Alle Angebote sind freibleibend und unverbindlich. Hezinger behält es sich ausdrücklich vor, Teile der Seiten oder das gesamte Angebot ohne gesonderte Ankündigung zu verändern, zu ergänzen, zu löschen oder die Veröffentlichung zeitweise oder endgültig einzustellen.

2. Verweise und Links:
Hezinger stellt in einem speziellen Bereich Links zu Fremdangeboten zur Verfügung. Für Inhalte und insbesondere für Schäden, die aus der Nutzung oder Nichtnutzung solcherart dargebotener Informationen entstehen, haftet allein der Anbieter dieser Seiten. Hezinger überprüft Seiten lediglich zum Zeitpunkt der Linksetzung. Alle späteren Veränderungen unterliegen der Verantwortung des Anbieter

3. Rechtswirksamkeit dieses Haftungsausschlusses:
Dieser Haftungsausschluss ist als Teil des Internetangebotes zu betrachten, von dem aus auf diese Seite verwiesen wurde. Sofern Teile oder einzelne Formulierungen dieses Textes der geltenden Rechtslage nicht, nicht mehr oder nicht vollständig entsprechen sollten, bleiben die übrigen Teile des Dokumentes in ihrem Inhalt und ihrer Gültigkeit davon unberührt.
Discover more used machines
This dealer has been successfully verified and was awarded the Machineseeker Trust Seal.
Current classifieds & top offers:
Send inquiry to Hezinger Maschinen GmbH:
Used machines in the categories of:
More classifieds & machinery offers: