Toshiba 215MW Steam Turbine 2009

Toshiba

215MW
Year of construction
2009
Location
Tasmania, Australia
MACHINE DATA
Machine type:

Toshiba 215MW Steam Turbine 2009
Manufacturer:

Toshiba
Model:

215MW
Year of construction:

2009
Condition:

used
PRICE & LOCATION
Location:

Tasmania, Australia
LISTING DETAILS
Listing ID:

A12162281
Update:

30.08.2023
DESCRIPTION
Find out more at Grays dot Com and search on "Steam Turbine"
POA - Price on Application

Specification:
Extraction & condensing
Inlet pressure: 104 bar
Output: 215MW
Extractions: MP2: 22 bar, MP1: 10 bar, LP: 4.5 bar, Feed Water: 0.4 bar
Minimum load: No extractions, Only bleeds, Steam flow: 45 kg/s
Maximum load: Steam flow: 270 kg/s
Generator

250 MVA
Air to Water Cooled
18 kV
8019 A
50 Hz
3000 rpm
Condenser

Average: 17 ºC
Min: 15 ºC
Max: 25 ºC
Location: Bell Bay Port, Tasmania
Storage Conditions

Delivered 2009 an unused, currently stored indoors and secured, Turbine & Generator completely sealed, silica gel is inserted in the Turbine & Generator and regularly replaced. Equipped with electronic monitoring sensors for humidity & temperature with criteria from Toshiba for storage, monitoring report generated monthly, inspection of unit every (2) weeks, thorough Inspections were done every (6) months until 2012, then yearly.

Inspection are available by appointment in Australia - with Matthew Fraser on +61 (0)488 064 350.
Dk87pj
SELLER
Grays
Contact person: Ms Samantha Oakley
376 Newbridge Road
2170 Moorebank, Australia
Last online: A week ago
Registered since: 2023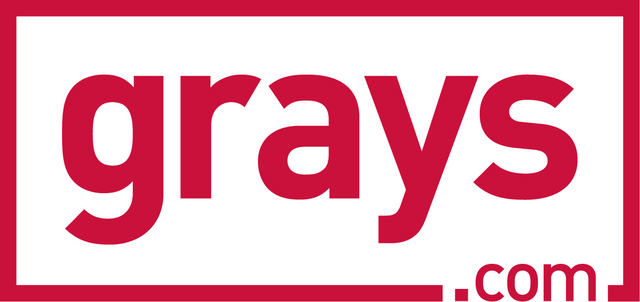 Grays is the largest industrial, auto and commercial eCommerce business in Australasia, offering a huge range of industrial, auto, consumer and commercial goods, direct from manufacturers and distributors.

We offer our buyers great value and convenience and our vendors an efficient sales channel to unlock value from their assets. Our online selling platform and commitment to first-class customer service mean you can trust us to make buying and selling easy, efficient, fair and transparent.

For nearly 100 years, Grays has helped buyers and sellers connect. From our first livestock sale in Goulburn, NSW in 1922 to moving our sales online in 2000 we have demonstrated the experience and expertise to deliver.

For our buyers, we offer one of the widest ranges of quality business and consumer products online, from motor vehicles, manufacturing, construction and transport, to IT and consumer electronics, wine and fine jewellery.

For vendors, we help with all aspects of a sale program from valuations to cataloguing, project management, marketing, WHS compliance and reporting

We have helped thousands of companies maximise returns on their assets, equipment and inventory including: corporates, manufacturers, banks, finance companies, fleet operators, administrators, retailers, distributors and importers.

Grays provides full national coverage across Australia and New Zealand with main offices in Sydney, Melbourne, Adelaide, Brisbane, Darwin, Perth and Wagga Wagga, covering approximately 50,000 sqm of warehouse space, 160,000 sqm of yard space and other additional smaller sites and regional depots.

Through our international network, we can access networks of buyers and sellers across the world.
These listings may also fit your interest.
Your listing has been deleted successfully