Bending bench 1,4m /2,0mm Bending bench

Prod-Masz

ZGR1400/2,0
Fixed price plus VAT
1,150 €
Year of construction
2022
Type of offer
New machine
Location
58553 Halver, Deutschland
MACHINE DATA
Machine type:

Bending bench 1,4m /2,0mm Bending bench
Manufacturer:

Prod-Masz
Model:

ZGR1400/2,0
Year of construction:

2022
Condition:

new
PRICE AND LOCATION
Price:

1,150 € Fixed price plus VAT
Location:

58553 Halver, Deutschland
LISTING DETAILS
Listing ID:

A7081872
Update:

14.05.2022
DESCRIPTION
Press brake ZGR1400/2,0 of the company Prod-Masz on site to try out and take away immediately.
You will get professional instruction on the spot.
-working width 1400mm
-Sheet thickness up to 2,0mm (non-ferrous metals)
-Bending angle up to 145
-Outlet: 80 mm
-degree scale
-stop for preset bending angle
Vvmy3q
-Shelf for sheets
-Front depth stop
-Weight approx. 175kg
-Certificate CE
-12 months warranty
Accessories - Roller shear(up to 0,8mm) 320EUR
Shipping within Germany 100EUR
All prices are to be considered with plus 19% MwSt.
Self collection
Other dimensions (1000,1400,2140,2640,3140,3640,4140mm ) on request

The advertisement was translated automatically. Translation errors are possible.
SELLER
Contact person: Herr Miroslaw Kruse
Lütgenheide 31
58553 Halver, Germany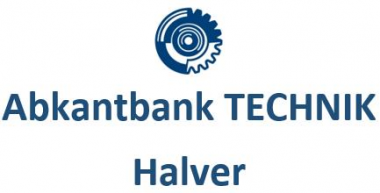 M.Kruse - ABKANTBAK-Technik, IHR kompetenter Partner in Sachen ABKANTBÄNKE

Wir sind Ihr Ansprechpartner für hochwertige Blechbearbeitung.
Als jahrelanger Vertriebspartner des polnischen Herstellers der Firma PROD-MASZ, gehen wir vor Ort auf die Bedürfnisse unserer Kunden ein und sehen uns als verlängerter Arm der Produktion.
Entsprechende Maschinen können bei Bedarf vorgeführt werden, nebst kompetenter Beratung und fachgerechter Unterweisung.

Wir beraten Sie individuell - Ihren Wünschen entsprechend und freuen uns auf Ihre Anfrage.
TELEPHONE & FAX
Telephone: +49 2353 1489563
Fax:
These listings may also fit your interest.