IMZ GmbH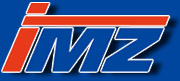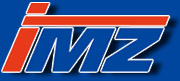 IMZ GmbH from Schwäbisch Gmünd:
Die IMZ Maschinenvertriebs GmbH ist weltweit tätig und ist das
führende Vertriebsunternehmen für hochwertige CNC Dreh,-Fräsmaschinen,
CNC Vertikal,-Horizontal Bearbeitungszentren, CNC Bohrwerke,CNC Vertikaldrehmaschinen aller namhafter
deutscher, schweizer und japanischer Hersteller. Auf Wunsch bieten wir Ihnen
einen Rundumservice,von der optimalen Auswahl der notwendigen Maschine bis zur Inbetriebnahme Ihrer Maschine.
Mr Karl Mueller
Marie-Curie-Str. 19
73529 Schwäbisch Gmünd
Germany
Baden-Württemberg
---
further legal information
IMZ Maschinen Vertriebs GmbH
Marie - Curie - Str. 19
D-73529 Schwäbisch Gmünd

Geschäftsführer: Karl Müller, Martin Stiens

Umsatzsteuer-Identifikationsnummer gemäß § 27 a Umsatzsteuergesetz: DE 812 498 357
Registergericht: Amtsgericht Schwäbisch Gmünd
Registernummer: HRB-Nr. 1677
Inhaltlich Verantwortlicher gemäß § 10 Absatz 3 MDStV: Karl Müller, Martin Stiens
Discover more used machines
This dealer has been successfully verified and was awarded the Machineseeker Trust Seal.
Current classifieds & top offers:
Send inquiry to IMZ GmbH:
Used machines in the categories of:
More classifieds & machinery offers: